Foundry Expansion Project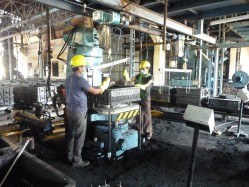 ARPA 300 Line Expanded to increase production of 4oo Boxes / Day
Infrastructure facility with 15000 sqft additional shed facility for fettling activities was already completed & in operation now.
1 ton shot blasting machine already installed.
ARPA 600 moulding line fully installed with 100 boxes/day capacity.